Home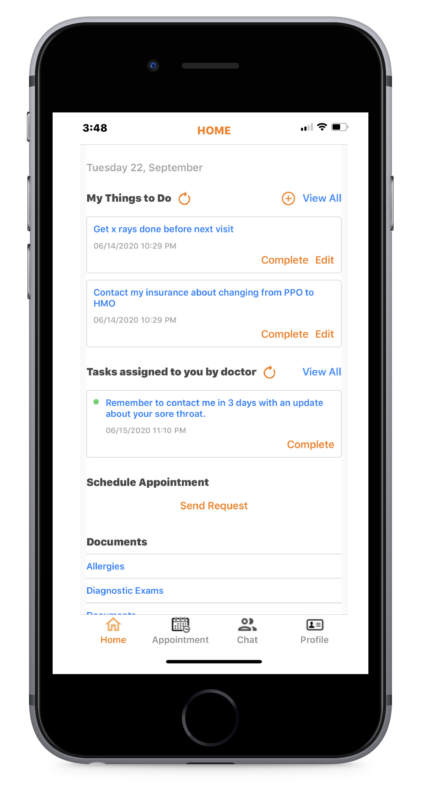 In the home page will be able to have a complete view of all the features your MiRgster App has to offer.
Documents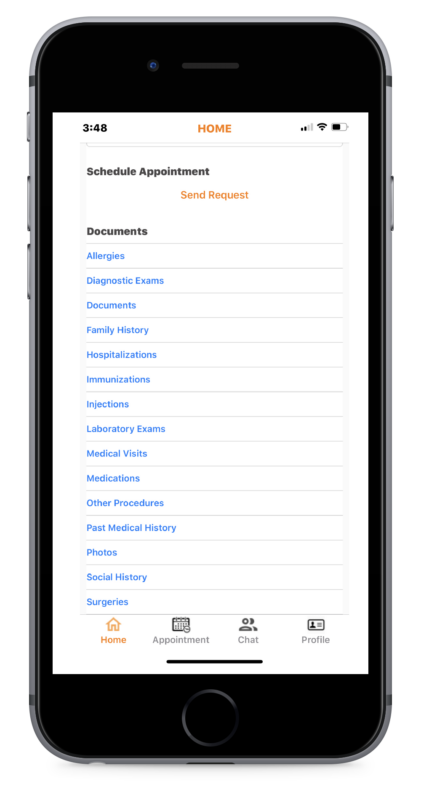 You will be able to store all the documents associated to your heath care and medical visits. At your finger tip you will be able to access your lab results, x-ray results, medical history and more. It is essential to keep all your medical records in one place to effectively manage all your healthcare needs with your doctor and specialists.
Chat
The Chat feature will allow you to exchange messages with the doctor in real time. You will be able to have access to your doctor from the comfort of your home.
Things to Do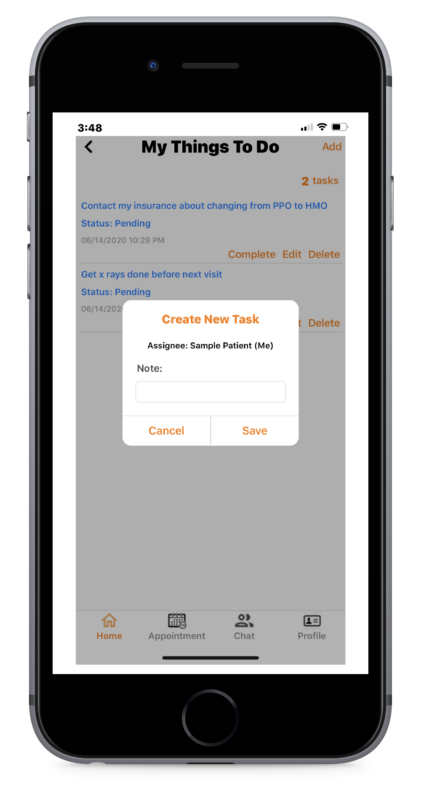 It is important to be up to date with your medical responsibilities. Do you need to schedule your mammogram , get a certain blood test done, remember when to schedule your yearly Check-up? With this feature you will be able to set all the reminders necessary to keep your health up to date. These tasks will remain in your "My things to do " until you have completed them.
Tasks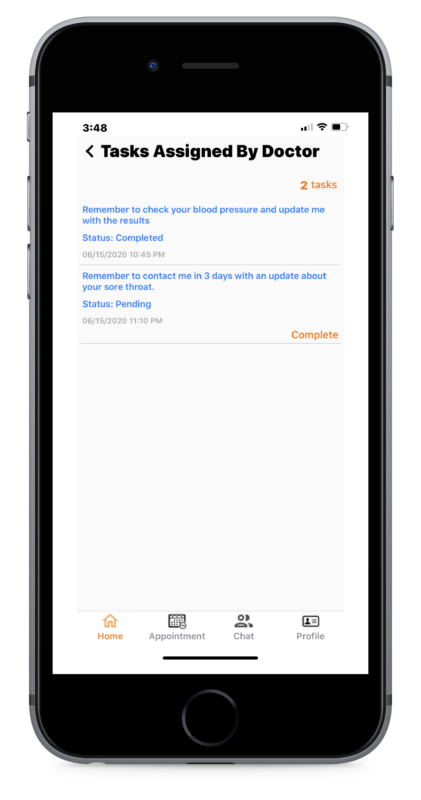 This feature allows the doctor to send you reminders about important tasks you need to remember such as checking your blood pressure, checking sugar levels, or contacting the doctor with updates and more.
Appointments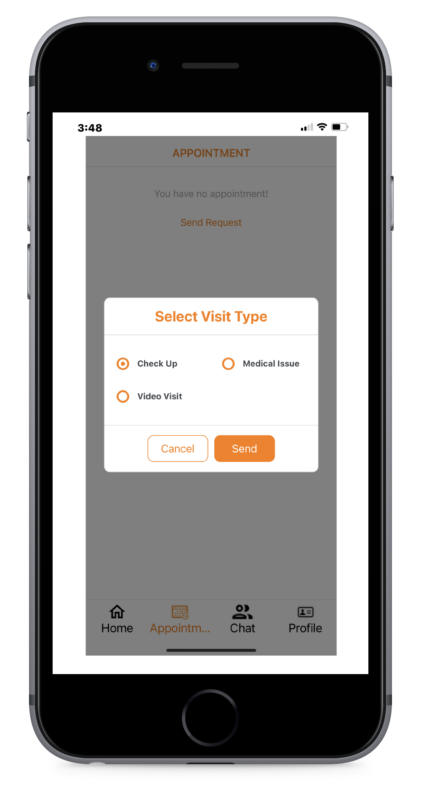 You will be able to set up appointments with your doctor. This is not a calendar of available dates. Please note that the doctor will establish how much time he needs to appropriately address your medical issues. It is important for the doctor to devote the time necessary in order for you to feel well taken care of. Once your request is sent the doctor will post the available date he has for you.